The administrative board of the Digital Innovation Incubator (DII) selects professors to receive support for new courses in the humanities, arts, and social sciences with significant digital components. The incubation program is meant to extend course development models by providing preliminary planning assistance and access to infrastructure and ongoing support for digital course elements during the semester.
These courses have been selected on the basis of their exploration of emerging innovations in digital research or production methods, feasibility of execution within a semester-long course, hands-on digital research opportunities offered to students, use of campus infrastructure and initiatives, community engagement both within and outside the campus, and sustainability for future course offerings.
Resources provided include: use of the physical space in the Digital Innovation Lab (DIL), consultation and support of DIL staff and work-study staff, Library and digital support services, technical infrastructure, and programming and consultation resources from the Office of Arts and Sciences Information Service (OASIS).
---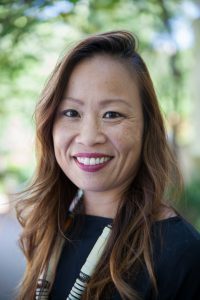 Fall 2018
Mai Nguyen
PLAN 769 – Housing and Community Development Planning and Policy
Dr. Nguyen's course provides an overview of historic and contemporary housing and community development planning and policy issues by focusing on the city and county of St. Louis. Her students will explore and reveal the spatial and governance patterns of the region and the people who live there as they produce dynamic, public-facing content and digital representations.  Housing and Community Development Planning and Policy is geared toward Master's students specializing in Housing and Community Development.  Dr. Nguyen is dedicated to scholarship for the public good and engages in innovative teaching and research, including the "In the Shadow of Ferguson" Fall 2017, based on the same research trajectory. 
Spring 2018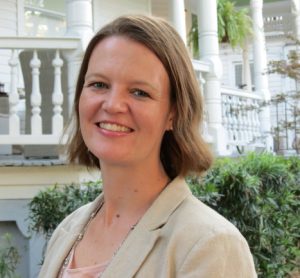 Courtney Rivard
ENG 318 – Multimodal Composition: Data as Rhetoric
Data as Rhetoric begins with an overview of theory in digital literacy and rhetoric, and challenges students in a collaborative digital humanities project with Yale University and the University of Richmond. "Life histories" from the Federal Writer's Project, housed in the Southern Historical Collection at UNC, will be incorporated into Yale's Photogrammar project, a web-based visualization platform for working with historical photographs created by the US Farm Security Administration and Office of War Information. Students will use TEI and data analysis to transform these Depression-era narratives into data, and visualize that data in the Photogrammar platform using XML encoding to produce standardized metadata.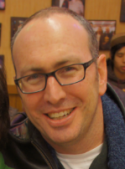 Scott Kirsch
GEOG 454 – Historical Geography of the US
Students will execute collaborative research projects and produce websites that feature digitized archival images and texts, graphics and mapping, and other new media forms. Historical Geography explores the changes in geography – population data, economic and environmental conditions, and cultural shifts – over time, placing present geographic conditions in context. Students will come to understand and utilize the transformative power of digital media in the field, while exploring specific American geographic phenomena in the Atlantic, continental and Pacific encounters, Reconstruction, The West as Movement, Southern industrialization, Landscapes of the New Deal, Cold War America, and migration and immigration geographies.
Jeanne Moskal
ENG 841 – Seminar on Romanticism in England: Frankenstein @ 200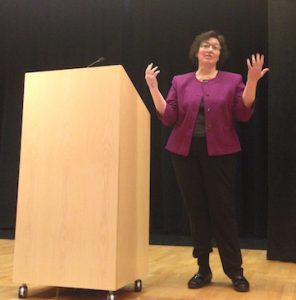 The class may develop digital content or websites from three different course components: a scholarly project, a pedagogical project, and a public outreach project. These will serve to place Frankenstein in its context within Mary Wollstonecraft Shelley's greater oeuvre and the contemporary culture of the period. Students will also consider the novel's historic popularity through readings of literary adaptation theory as well as selected popular adaptations such as James Whale's 1931 film version. The public outreach projects may tie into the "FrankenReads" event that will be hosted by Wilson Library, part of a nationwide marathon reading of Frankenstein, marking the 200th anniversary of Shelley's novel.
The Digital Innovation Incubator brings together personnel and resources from the Digital Innovation Lab (DIL), the Office of Arts and Sciences Information Services (OASIS), Information Technology Services (ITS), and the UNC Libraries. Coordinated by the DIL, the incubator will provide support for humanities and arts projects that promote teaching, research, and engagement through emerging digital methodologies.