We work with partners at UNC-Chapel Hill to help students become critical consumers and creative producers of digital communication. We focus on bringing digital literacy and significant digital projects into campus curricula and student lives. Students engage with a range of technologies to create and share compositions using print, visual, audio, and video media. They learn to use contemporary composing tools to develop ideas, create projects, and engage with the public.
Our efforts feature a major partnership with Adobe Enterprises to provide access to industry-standard digital composing tools.
We also bring together instructors regularly to share best practices and materials related to digital literacy.
The Digital Literacy Initiative's efforts lead to the integration of digital literacy and significant digital projects in English 105, first-year writing courses. Students learn to identify appropriate modes and media for any communication situation, make decisions about responsible uses of intellectual property, understand ethical issues in our contemporary communications landscape, and critically evaluate the messages they encounter in a networked world. And key to all of these efforts is helping students become active producers of digital knowledge. Students engage with a range of technologies to create and share compositions using print, visual, audio, and video media. They learn to use contemporary composing tools to develop ideas and create projects and engage with the public.
---

The Digital Literacy Fellowships support graduate students wishing to expand their professional profiles through developing educational materials and programming to promote digital literacy. 
These awards provide $4,000 for graduate students wishing to study and implement digital literacy initiatives on college campuses. Fellows will be linked with pedagogical projects supported by the Digital Innovation Incubator, collaborating with partners from the Libraries, OASIS, and the Digital Innovation Lab. Fellows will work closely with faculty digital projects and with administrators to identify strategic directions and develop programmatic approaches for promoting digital literacy.
Fellows collaborate with a faculty member and DII partners on one pedagogical project each semester. Fellows meet regularly with partners in the Digital Innovation Lab and devote regular time to developing relevant digital skills.
2018-2019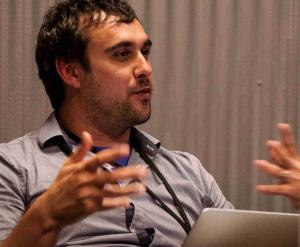 Grant Glass
Grant Glass is a PhD candidate in the English and Comparative Literature Department at UNC. Having received an MA in Digital Humanities in January 2016 from King's College London, Glass seeks to become "a more active member of the digital humanities community by being able to deploy different digital tools to multiple types of classrooms in various disciplines" with the help of this fellowship.
Glass is developing a "pedagogical endeavor" entitled "Thinking and Writing Algorithmically for Humanists" to increase the literacy among students and faculty on coding and algorithms. He presented one iteration of this workshop in the Professional Development Workshop Series in the Digital Innovation Lab during Spring 2019. Glass also supported digital projects in Professor Nguyen's course incubated by the DII in Fall 2018.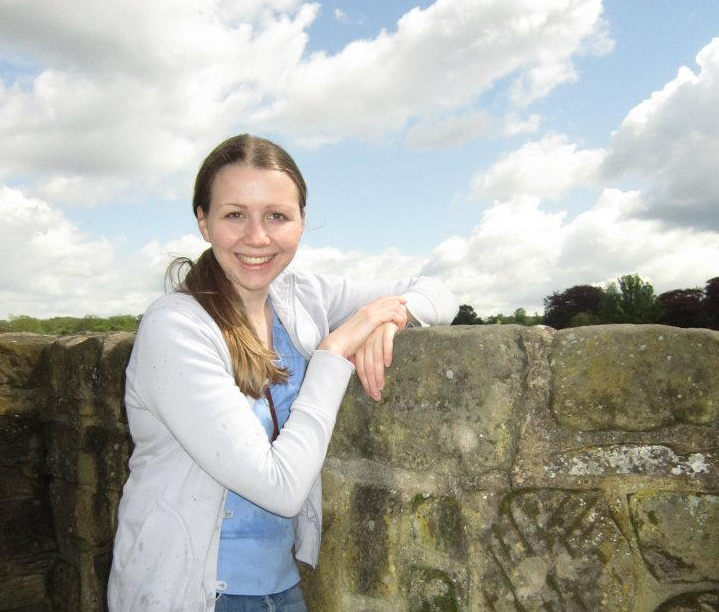 Anne Fertig
Anne Fertig is a PhD student in English Literature, working with 18th century English and Celtic literature. In her research she has used tools such as online archives, Versioning Machine, Juxta, and OCR transcription, specifically while focusing on ideas associated with the Public Humanities such as access.
With the Digital Literacy fellowship, Fertig has worked on projects that "center around the importance of digital mediums to both teach and investigate new issues in the humanities." These projects include the Digital Doctor Syntax project with Liz Shand, as well as a new project with Dr. Inger Brody on an interactive Jane Austen website.
2017-2018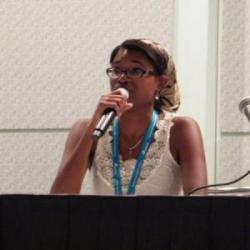 Laurel Foote-Hudson
"My work as a scholar-teacher is guided by my commitment to the exploration of innovative digital tools in the classroom as well as to the broader goals of student mentorship and diversity advocacy."
Laurel Foote-Hudson is engaged with the institutionalization of digital pedagogy. As a teaching assistant, she has introduced students to practices in digital platforms to document and process their travel and research activities, incorporating rhetorical structures from literature and composition as well.
She brings her experience in assignment development and interdisciplinary collaboration to the project and will work to develop assessment models for digital literacy programs. She will make use of facilities and resources such as the Makerspace to build multiple-use materials that can support instructors in their adoption of digital tools and pedagogy.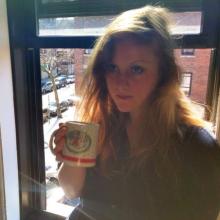 Liz Shand
"I understand digital literacy as part of the continuum of presenting narrative. 'Digital' implies a new distinction from standard literacy, but as an instructor and as a researcher I hope to emphasize the similarities in the way that literacy is necessary across genre and medium to understand the way in which information and narratives are disseminated."
Liz Shand came to UNC from Cambridge University Press, where she developed hybrid (traditional + digital) texts as a production editor. She now incorporates digital tools and techniques into her research and teaching practice.
Her goals include the development and training of digital "super-users" among faculty, students, and staff to support the technical end of instruction efforts undertaken by the staff of the Design Lab and Media Resource Center. She would also like to work with faculty to improve the dialogue between instructors and students surrounding digital literacies, to make introductions to tools an practices more comfortable and productive.