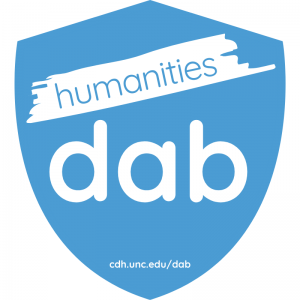 Our Digital Advancement Badging (Humanities DAB) program recognizes students who have achieved significant competencies working in digital areas. These competencies can be acquired through a combination of coursework and experiential activities. Many of these capacities can be developed as students engage with projects in our Digital Innovation Incubator or pursue research and teaching interests. Working with CDH and DIL staff, students identify possibilities for gaining skills, and then demonstrate their competencies to achieve a microcredential that can be used to recognize their digital capacities.
The DIL currently offers two badges for graduate students (Digital Pedagogy and Digital Project Management) and one badge for undergraduates (Data Studies).  Please see specific badge pages for more information.



Interested graduate students should complete the Intent to Pursue Form. They will then be added to the "Digital Capacities Credentialing" Sakai page where they can submit materials as evidence of completion.
Undergraduate students interested in joining the 2020 cohort for the Data Studies badge should complete the Data Studies Cohort Form.
Badge Recipients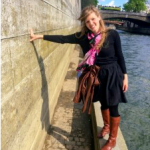 Kristen Foote, Digital Project Management Badge, Spring 2019
Grant Glass, Digital Project Management Badge & Digital Pedagogy Badge, Spring 2019