These fellowships support graduate students wishing to include significant digital components in their major research projects in the humanities and arts, and who wish to strengthen their digital methods capacities while collaborating with others. Fellows have access to up to five hours per week of consultation and support for their digital research projects, including methods training, planning, project management assistance, and feedback on their ongoing projects. They also have received a stipend to support their work and participated in cohort meetings during the Fall semester.
Our 2021 call for applications is open until May 4th.
2020 Digital Dissertation Fellows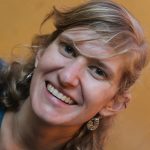 Michelle Dromgold-Sermen – Sociology
Michelle Dromgold-Sermen is a PhD Candidate in Sociology who studies international migration, with an emphasis on migration policy, time and waiting, immigrant incorporation and refugee resettlement. Her research examines the experiences of nonimmigrants in the United States as they adjust their legal status to receive legal permanent residence, or a "Green Card." This project will explore online immigration forums as a data source for timelines, details, and stories of the experiences, strategies, and consequences of waiting among nonimmigrants and their families.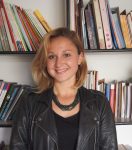 Maja Jeranko – Anthropology
Maja Jeranko is a PhD Candidate in Anthropology whose research focuses on the social reconstruction processes and gender relations among people on coastal Ecuador, a region that was devastated by successive disasters: The early 2016 earthquake of 7.8 magnitude and the recent COVID-19 pandemic. Her dissertation will incorporate ethnographic storytelling and visual methodologies to create an interactive web-based platform, which would afford an exploration of the everyday lives of women and other community members within the post-disaster context.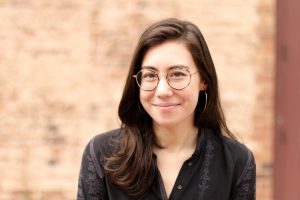 Abigail Lee – English and Comparative Literature
Abigail Lee is a PhD Candidate in English and Comparative Literature whose research examines the construction and deconstruction of race in TV, film, and novels. Her dissertation project explores racial structures through the spatial constructions of three iconic spaces: the convenience store, the college campus, and the highway. Lee will create and incorporate three distinct video essays—one for each space—into her dissertation to make her research more accessible, while also using the language of the cinematic medium itself to make points, arguments, and connections not possible with only the written word.

Grace Riehm – Anthropology
Grace Riehm is a PhD student in Anthropology (Archeology) whose research explores material expressions of identity in multicultural communities, specifically the Natchez polity in the Lower Mississippi Valley (LMV) in the 17th and early 18th centuries. Her dissertation will use GIS-based spatial methods and Social Network Analysis (SNA) to better understand the development and organization of a Native American polity during European contact and colonization. This project will explore thousands of artifacts from across nearly 140 sites in southwest Mississippi to understand these patterns. Riehm will then use digital technologies to manage, map, analyze, and present this large quantity of data.

Emma Rothberg – History
Emma Rothberg is a PhD Candidate in History with research interests in urban history, gender history, memory and digital history methodologies. Her dissertation examines urban parading culture between the end of the Civil War and World War I to explore how urban Americans articulated their visions of civic community and made claims to virtuous citizenship. For this project, Rothberg will digitally map parades to better understand and analyze the on the ground experience and effects of these parades, and to make her research more publicly accessible.
2019 Digital Dissertation Fellows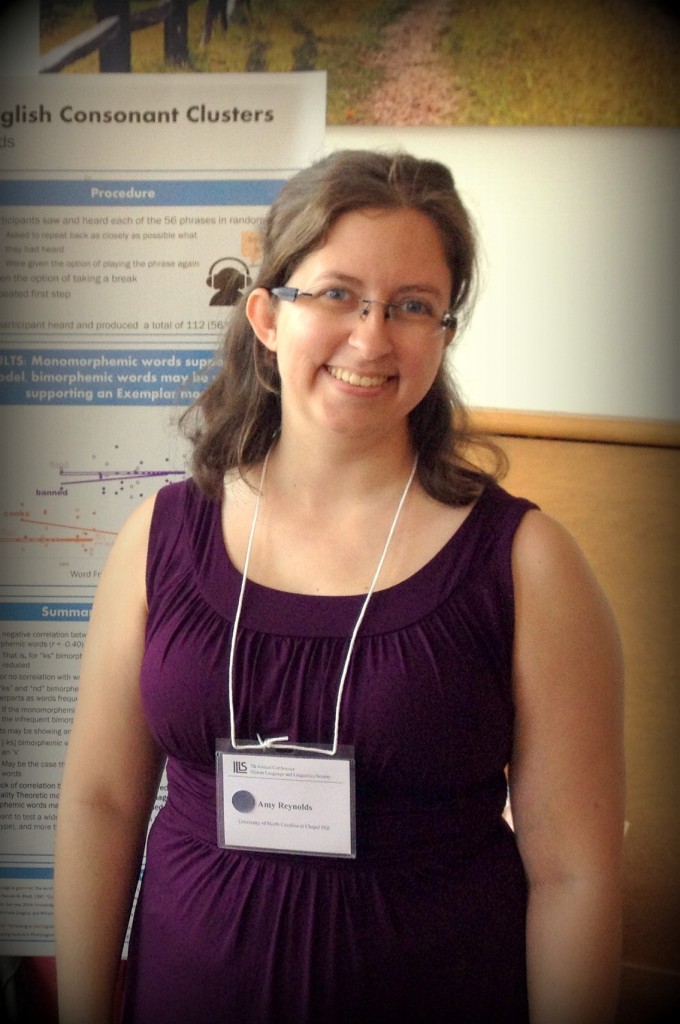 Amy Reynolds – Linguistics
Amy Reynolds is a PhD Candidate in Linguistics with research interests in English language acquisition, language documentation, community engagement, language learning methods, and the history of English. She is developing a webspace to house interviews with Karen refugees from Burma regarding their cultural traditions and personal experiences. The project's main goal is to analyze the development of Karen refugees' dialect of spoken English, but it also serves to expand the cultural and historical record. The project will provide a repository of Karen heritage as it educates the general public on the experiences of refugees.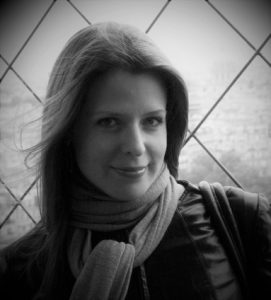 Samantha King – Anthropology
Samantha King is a PhD Candidate in Anthropology with research interests in political ecology, sustainability, agriculture, rural development, gender, and Caribbean anthropology. Her dissertation compares two communities in the Commonwealth of Dominica in the Eastern Caribbean, where the decline of export-based banana production has forced communities to turn to alternate forms of local food production. Her online, interactive story map will highlight the ways farming communities can succeed in the face of substantial challenges

Lara Lookabaugh – Geography
Lara Lookabaugh is a PhD Candidate in Geography. Her current research focuses on how migration from Central America to the United States affects women in communities. Specifically, she collaborated with the Women's Collective in Toj Coman, a town in Guatemala where the majority of the men have migrated to the United States. Lookabaugh is now working to compile images and stories from her research into a digital exhibit, which will be developed with feedback from members of the women's collectiv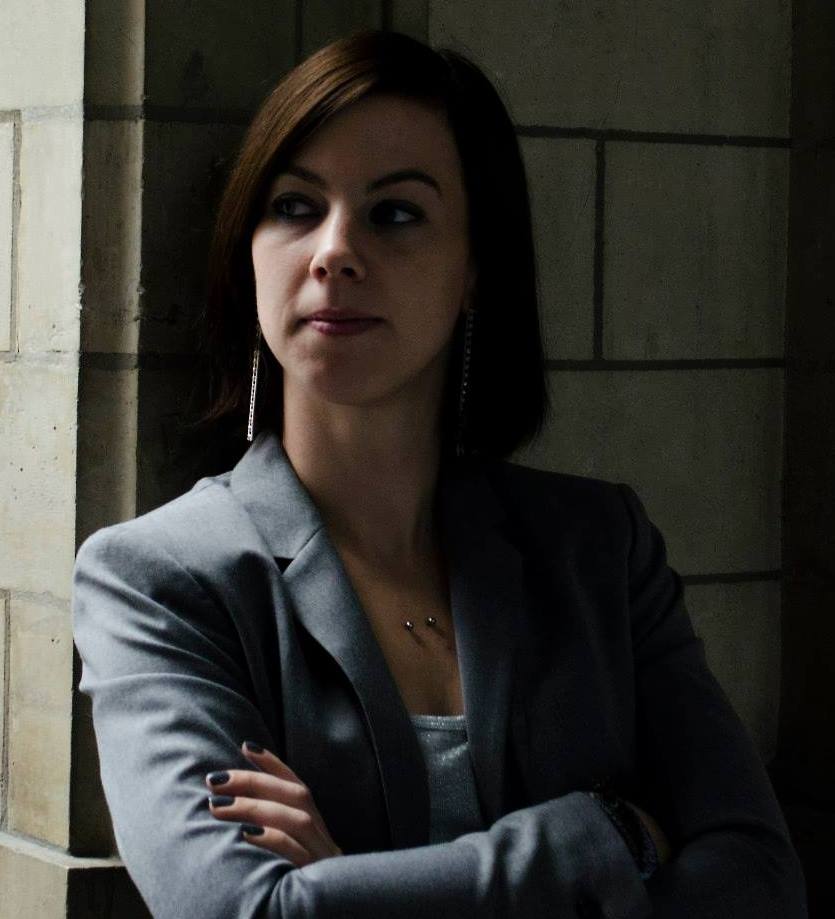 Tine Rassalle – Religious Studies
Tine Rassalle is a PhD Candidate in Religious Studies. She is currently researching synagogues in Israel from the Roman and Byzantine periods that have large caches of coins buried underneath their floors. Her dissertation project is exploring these coin collections by developing a database so she can perform statistical analysis to determine any patterns. Rassalle hypothesizes that this will show that these coins were placed deliberately and strategically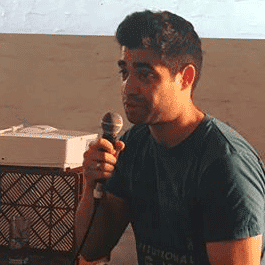 Mark Ortiz – Geography
Mark Ortiz is a PhD Candidate in Geography whose fields of specialization include climate change litigation, climate change governance and ethics, youth geographies, science and technology studies, and climate change fiction. His dissertation studies contemporary youth climate activism using both traditional qualitative methods and new digital tools such as "hashtag ethnography," which focuses on social media discussions around this activism. Oritz is creating an interactive digital exhibit to tell the story of these movements.
2018 Digital Dissertation Fellows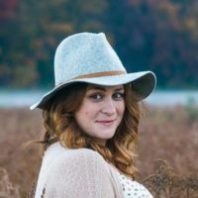 Katherine Hysmith – American Studies
Katherine Hysmith is a PhD Student in American Studies with research interests in Food Studies,  Women & Gender Studies, Material Culture, and Digital Humanities. Hysmith's dissertation "investigates how women in the United States have used and continue to use food as a means of resistance, focusing on the evolving technologies they use to express that resistance." Hysmith will use the Digital Dissertation fellowship to develop digital methodologies in two ways; "first, is a process of digital data collection and organization; and second, a digital and public-facing multimodal presentation of [her] final dissertation narrative." Watch her reflection here.
Tyler Easterbrook – English and Comparative Literature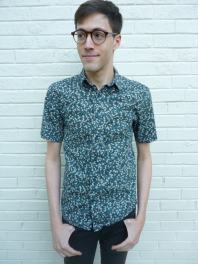 Tyler Easterbrook is a PhD Candidate and Teaching Fellow in English and Comparative Literature with research interests in Digital Rhetoric, Rhetorical theory, Science and Technology studies. Specifically, Easterbrook is interested in the Terms of Service agreements on the internet and the dilemma that, other than corporate lawyers, no one understands them.  Easterbrook will use the Digital Dissertation Fellowship "for support in developing an interactive web-based interface that challenges users to reimagine their engagement with terms of service agreements." Watch his reflection here.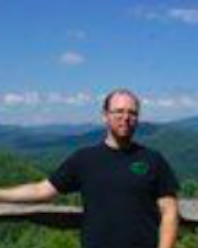 Joseph Crane – Sociology
Joseph Crane is a PhD Candidate in Sociology who completed his MA in Sociology at Carolina in 2017. Crane's research project "is to examine variations in political speech across time, more specifically how the narrative stories told by members of an online politically conservative community change over time and especially how they change in reaction to major political events, such as presidential elections." Crane will use a Python script to scrape comments from a chosen online community, and will then perform a content analysis on this scraped data. Watch his reflection here.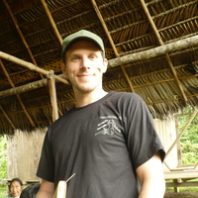 Angus Lyall – Geography
Angus Lyall is a fifth year PhD Student in Geography that has been working on his dissertation project since 2014  "conduct[ing] interviews and participant observation with over 150 indigenous informants in five communities to explore accelerated cultural change and territorial transformations in the contemporary era of oil extraction." Lyall will use the Digital Dissertation to "deploy participatory filmmaking, as a medium for sparking ethnographic reflections from indigenous individuals and groups on the issue of urbanization" and "to develop a web-based platform that fully integrates my video, audio, and archival research products in a series of historical maps." Watch his reflection here.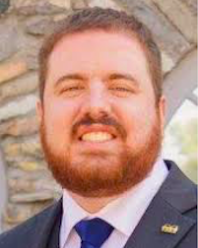 Gabriel Moss – History
Gabriel Moss is a PhD Candidate and Teaching Assistant in the Historydepartment writing a dissertation entitled Hostile Terrain: Empire, Resistance, and Military Geography on the Roman Frontier which uses tools like GIS. Moss will use the Digital Dissertation to "provide [him] with invaluable time and resources to perfect mapping techniques for evaluating historical environments and to develop methods of digital publication to present my data in an interactive format…including a series of interactive maps using ArcGIS Online, and perhaps to use that platform's new "story mapping" features to create a public-facing portal." Watch his reflection here.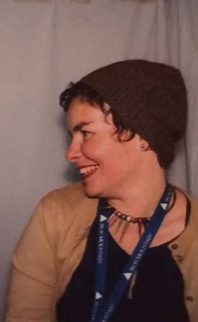 Melissa Dollman – American Studies 
Melissa Dollman is a PhD Student in American Studies with research interests in Film/Media and Digital Humanities. Dollman's dissertation Changing Lanes: A Reanimation of Shell Oil's Carol Lane, is interested in "Carol Lane" a public relations program targeting women drivers sponsored by Shell Oil Company from 1947-1974. Dollman uses several digital components in the dissertation but will specifically use the Digital Dissertation Fellowship to develop a digital platform for the Carol Lane archive that she has been working on since 2013, amassing over 3,000 items. Watch her reflection here.
2017 Digital Dissertation Fellows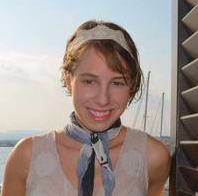 Emma Buckingham – Classical Archaeology
Emma Buckingham is working to combine bulk analysis of archaeological field data with 3D modeling of excavation sites to test models of identity formation in ancient Sicily against facts represented by thousands of objects found in 15 excavations in the southeastern region of the island. This will seek to improve understanding of the assimilation of Greek culture by the indigenous people in the 7th and early 6th centuries BCE, and the ways this phenomenon progressed throughout the period.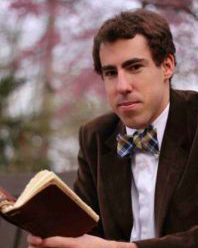 Bradley Erickson – Religious Studies
Bradley Erickson is developing his dissertation in Religious Studies, using 3D models of 6th and 7th century Byzantine synagogues to argue that artwork and architecture in these buildings were aligned with celestial bodies and events for the purpose of connecting the liturgy and Jewish historical narrative to astronomical events. A dynamic presentation will allow viewers to inhabit the synagogue models and observe these features against a location- and time-accurate night sky in a virtual environment.
Charlotte Fryar – American Studies
Charlotte Fryar is working toward an interactive digital database of oral histories and archival materials centered on student activist organizations. This will involve research in UNC-Chapel Hill's University Archives and oral histories with alumni activists, in order to unify and extend the legacy of the struggle against institutional racism at Carolina. The project will consider the dimension of scholarly interpretation inherent in digital curation, as well as how to leverage digital tools to build stronger connections between scholarship, activism, and publication. The database will serve users as a resource for building exhibits, understanding the history and tactics of organized resistance, and employing this knowledge in activism in the present and future.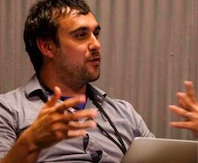 Grant Glass-English
Grant Glass is working to map, visualize and understand the dissemination and variation of Robinson Crusoe through thousands of manifestations and imitations that have appeared over time. This will involve the development of machine analysis techniques for text, as well as explorations of Google and social media platforms to track the myth's broader proliferation through culture. A machine learning algorithm will be developed to learn the text and contexts in Crusoe and this will facilitate connections with keywords and themes in a broad spectrum of media that connect to this narrative.
Jacob Hill- Library and Information Science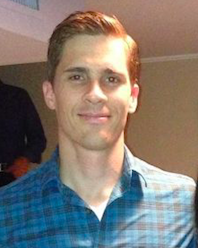 Jacob Hill has previously received a Carolina Digital Humanities Initiative grant. His current work explores intertextual relationships in a large collection of Persian and Arabic texts authored by Mirza Husayn Ali Nuri (Baha'u'llah), the founder of the Baha'I faith. These writings, often prompted by queries addressed to Baha'u'llah, largely preoccupied with the understanding of Islamic texts, ideas, and theories. Jacob is employing topic modeling, citation analysis, and word embedding practices to reconstruct connections between the writings of Baha'u'llah (lost through non-attribution or obscure citations) and their deeper contexts.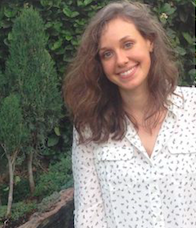 Mary Learner-English Literature
The tentatively-titled "Material Sampling and Patterns of Thought in Early Modern England" explores sampling as an epistemological mode in the Early Modern era. Using Superfastmatch, an open source document comparison software platform, Mary Learner will show the extent of sampling of contemporary ballads in Shakespeare's plays, exploring the possibility that this phenomenon displaces the Bard's works as the apex of popular early modern culture.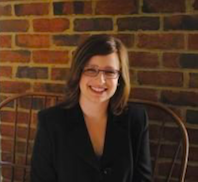 Sarah Singer-Rhetoric, Composition, and Literacy
Singer is building a research method toward an understanding of the creation, production, and dissemination of knowledge about Lyme Disease, working to unravel the conflicts between information sources and stakeholders that create barriers to the best and most useful knowledge, to the detriment of the actual fight against the disease. She intends to present visualizations of her results in forms that are accessible to public and scholarly audiences alike.