The Graduate Certificate in Digital Humanities recognizes students who have expertise in digital approaches to teaching and research. This year, four graduate students received the certificate, each bringing their own unique perspective and experience to their work.

Mary Currin, Family Recruitment Coordinator at UNC, applies her data management and research expertise to medical fields, but her work in the program required her to branch out. "The Digital Humanities Certificate offered me the chance to explore data in a different context," she says. "The majority of my courses were taken in the Information and Library Science Department, and I also had the opportunity to complete a placement at the State Archives." Her work incorporated studies such as programming, metadata, and data curation.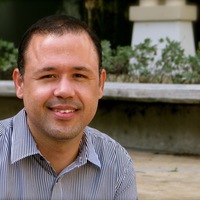 Carlos Vázquez Cruz worked to complete an online edition of the picaresque gay novel from Puerto Rican writer Juan Antonio Rodríguez Pagán, Ondergraund.com. The novel began on a blog, but Pagán died before he was able to complete the full story. "While taking the courses leading to the DH Certification, my idea of completing Rodríguez Pagán's work changed drastically," says Carlos. In an effort to honor the "hypertext version initially proposed by Rodríguez Pagán," Carlos added hyperlinks and tooltips. "But this is not the end of it," he says. "I would like to join a DH community in the future to turn this project into a hypermedia novel."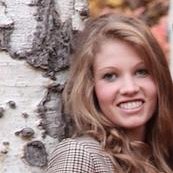 Kristen Foote, a PhD student in French and Francophone Studies, has been working in the digital humanities for years, most recently in the Digital Innovation Lab on campus, gaining experience with digital pedagogy, text analysis, and the administration of digital humanities programs. She is currently pursuing a fellowship in France, continuing her work to develop a digital corpus in order to analyze a disputed sixteenth-century French text.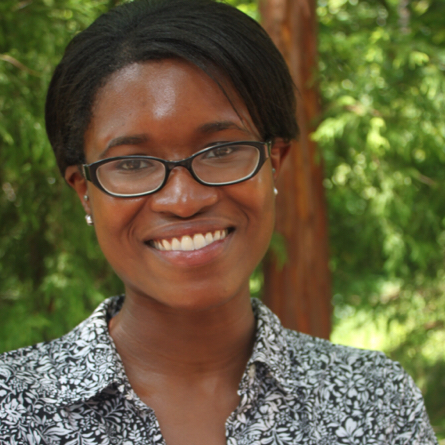 Laurel Foote-Hudson, PhD student in English and Comparative Literature, has worked with several disciplines and digital tools while pursuing the certificate. "Over the years, I have worked with methods such as cultural and literary analysis," she says, "but this program provided me with a new context to pursue several of the technical skills I have, but have not directly applied to my research." Her first project involved establishing "a database and related taxonomy to build a comparison-focused data visualization (using tools such as D3 and Tableau)," while her second project saw "the development of an original short demo of an adaptation of the Japanese kabuki play Chūshingura using the Unity 3D game engine."
This year's recipients report that the Graduate Certificate Program has helped them leave their comfort zones and find new ways to approach their work. "I found I really enjoyed working in this program because I could directly apply the skills I learned as a comparatist in a totally different way," Laurel says. Due to the nature of the digital humanities, the program often finds participants crossing over into other disciplines and working with students and professionals in different fields. Mary says, "I found it surprising that the fundamentals and practice of data and data management translate so seamlessly between disciplines."
The program also brings students into a larger digital humanities academic community. Kristen believes that one of the program's main rewards is "exposure to the variety of DH-related projects that people are doing right now at UNC and in the Triangle." So while these digital humanities projects require a student's unique personal perspective, many elements of the program are collaborative in nature. Laurel describes the importance of working with fellow students and faculty, saying, "Some of the most rewarding moments for me involved working on projects with peers in Information Science to resolve problems affecting healthcare workers, as well as working on a separate project in education technology to build a chatbot interface prototype for Rhetoric and Composition instructors interested in lesson plans related to 3D printing."
Collaboration is also necessary between students and professors, and Carlos says that a key factor of his success in the program was the availability of his teachers. "In my case, pursuing the DH Certificate required intensive individual attention," says Carlos. He cites Dr. Alicia Rivero, "who first introduced [him to] digital literature and talked about the DH certificate in 2015," as well as Dr. Whitney Trettien, Dr. Laura Ruel, and Dr. Daniel Anderson.
The benefits of the Graduate Certificate Program continue long after graduation. When discussing her experiences in the program, Kristen says that they "opened my eyes to new possibilities for projects, directions, and collaborations that I hope to pursue in the future."
"One of the largest benefits was that the certificate served as a segue for my volunteer and freelance projects after graduating," Laurel says. "This has grown my professional network and ultimately shaped the disciplines in which I would like to further expand my career." Carlos has also seen the advantages to working in the program, and is excited for his future work. As the result of his Digital Humanities Project, he was invited to be the keynote speaker at the 2020 Caribbean Literatures Conference at Marquette University. In regards to Digital Humanities work, Mary stated that, "I hope to continue with this course of study by exploring the ways that data is shaping the future of public history and the preservation of information over time."
The digital humanities continue to expand, especially at Carolina, and the opportunities for students will only increase. As Kristen says, "[The Digital Humanities] are so broad and flexible that anyone in the humanities with an interest can get involved!"